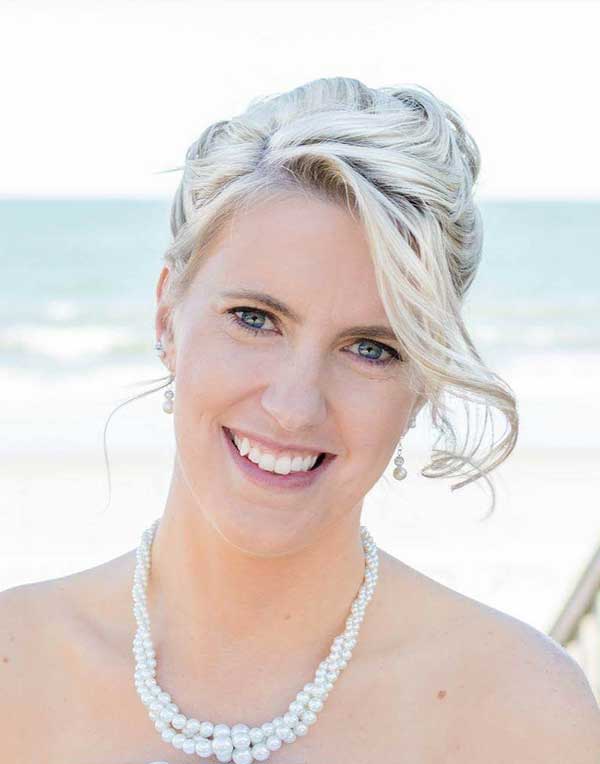 I grew up in North Carolina. I received a degree in Biotechnology, while I was in college I decided to move down to the beach and get a part time job. I was hired at Elliott Beach Rentals in 2012 and started cleaning condos. I am now the Maintenance Coordinator. After working with homeowners and guest at the rental company, I decided to pursue a career in Real Estate.
I recently married the love of my life and we purchased a home in the Little River area. In our free time, we enjoy going to the beach and spending time with our family. The best part of living so close to the beach is the weather; we never have to deal with the snow shovels.
Elliott Coastal Living has a great reputation of providing professional customer service and I am looking forward to continuing that legacy. I understand that the purchase and selling of property is one of the most stressful endeavors in an individual's life, which is why I am here to provide my experience to make certain that the experience is as smooth and calm as possible.
Credentials: Member National Association of REALTORS® - Member South Carolina Association of REALTORS® - Member Coastal Carolina Association of REALTORS® - Member Multiple Listing Service
If you are a buyer looking to purchase your forever home or an investment property, I will help you search for the homes that match your specific needs.
If you are a seller looking to list your home, I will make sure to help value your home or condo so your property is sold quickly and at a price that is fair with the current market.
I am looking forward to working with you, please give me a call at 843-280-5704!